Val d'Isère welness massages and Hatha Yoga
During the winter period, we invite you to meet us in Val d'Isère ski resort. From 1850 meters high, Val d'Isère is a charming resort wich bound sport and authenticity.
Beyond the fact that Val d'Isere is one of the best ski resort in the world, we are happy to practice ayurveda close to such nature beauty, near Parc de la vanoise, where wildness is omnipresent. 
From this high altitude, the air is very pure et make us able to fully breath and regenerate ourselves. By the means of Hatha Yoga and ayurvedic massage practice, the prana, yogic energy, will flow in it's best way within you.
Ayurvedic massage description on this page.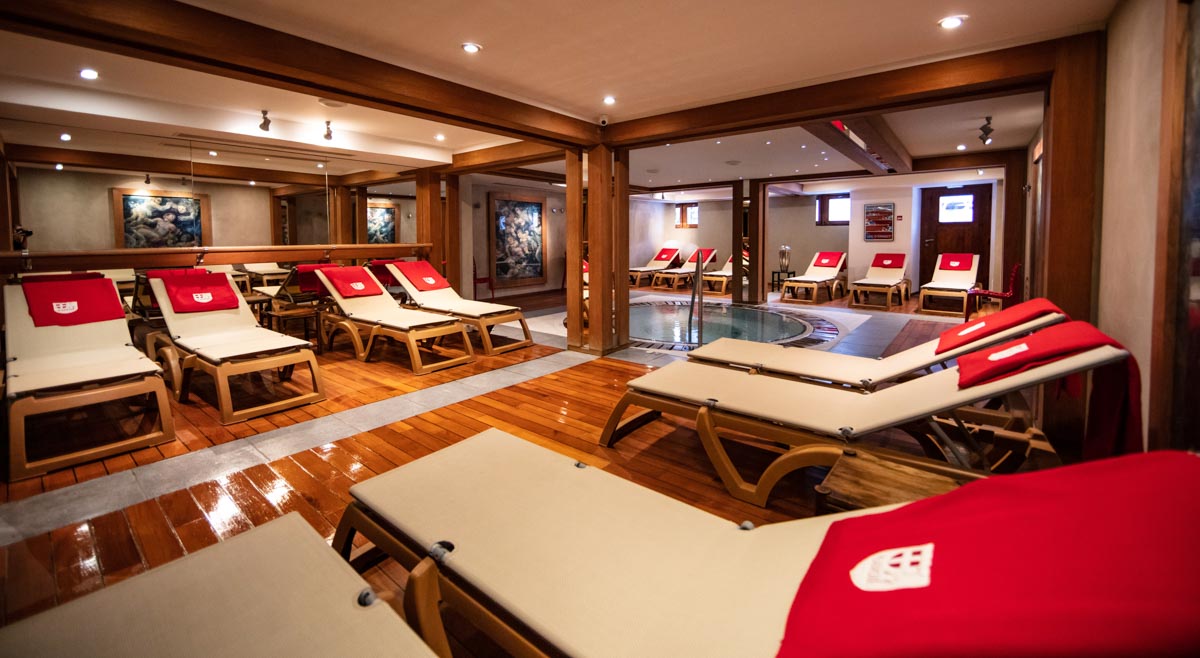 A Spa and wellness place in Val d'Isere
Our massage room is located inside Hotel la Savoyarde Spa. Along Jacuzzi, hamman and Sauna, this Spa is a place where tranquility and familly atmosphere give a warm feeling.
We practice Hatha Yoga and Ayurveda there. A massage will give you access to the entire Spa's facilities.
For your massage it is better to come 10 minutes early before the time set. The Spa's staff will welcome you and give you the best service.
If it's possible give you a little more time after the massage to relax and feel the calm instored within you. It is also good to keep the oil on your skin, so the massage effect continue to work.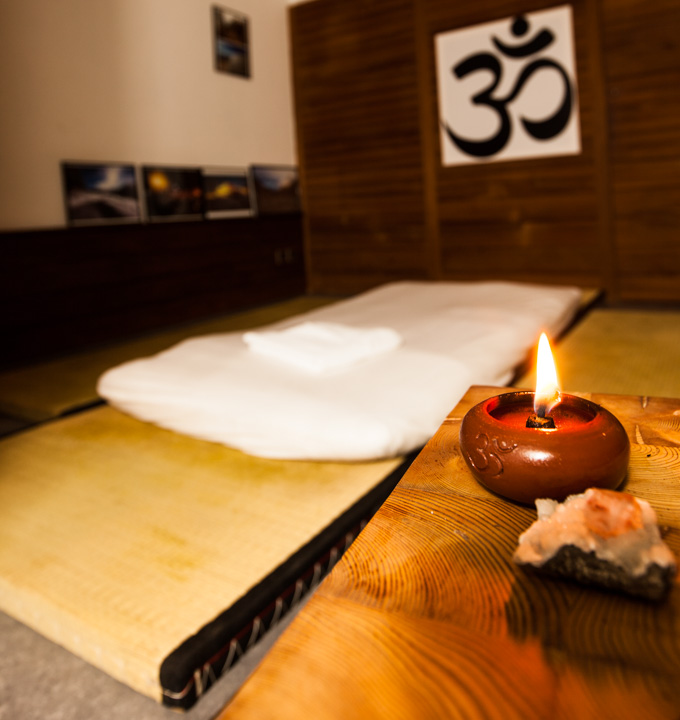 Proper atmosphere for ayurvedic massage
The atmosphere inside the massage room is define by the simplicity and minimalism.
To be true with the ayurvedic tradition, the room have to reflect the 5 elements.
Earth Element : The masseur have to practice sole feet and massage directly on the ground to remain the link with Earth.
Water element : a cup of water should be put on the ground, to absorb all negative energy remaining in the room
Fire Element : A ghee lamp should be placed and a light, to be close to fire element.
Ether and Air element : There should be air entrance in the room.
Some simple decoration, sweet music to create an ideal atmosphere in the room where the body and mind could find freedom.